Table of Contents
Productivity Tools: How It Works
Aweber Productivity Tools

Zapier
AW Pro Tools
Apiant
EarlyParrot
Explara
Google Sheets
Omnify
Yocale

Conclusion
Productivity Tools: How It Works
Disorganization in our email campaigns most especially with your email bulk senders demotivates us and consumes a lot of our time. However, it's possible to stay productive while being smart in our organizational skills with the help of the right productivity tools. These tools will help us manage and get rid of data overload, prioritization of workflow, and organization of our communication.

Aweber does not just provide you an efficient mass email campaign delivery, but it also helps you create and manage your email campaigns with productivity tools, drag-drop email editor, define automation flow, campaign and analytics.

Aweber has a list of the best email productivity software tools that help you accomplish more with your bulk email campaigns in less time. These productivity tools are
Task Organization
Followup Reminders
Inbox Management
Customer Support & Communication
Custom Automation
These tools offer the ultimate productivity hacks for mass email management. With that being said, check out below are the following tools to get your email under control and start clearing out your inbox.
Aweber Productivity Tools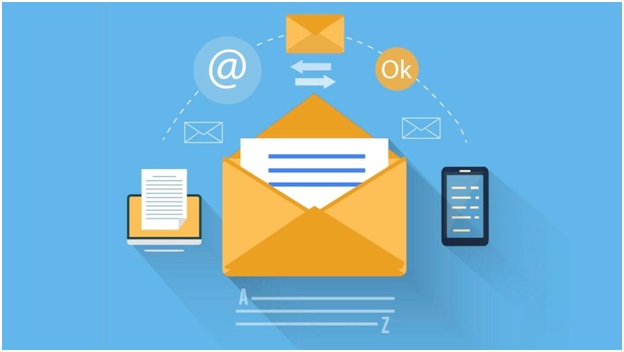 One of the biggest impediments to increased productivity is disorganization. Working collaboratively on tasks within email can be horribly inefficient without an organized and transparent system for managing your to-do lists.
These tools will keep you from wasting time on status-check emails and team check-ins.
Copying and pasting contact information from one platform to another is a waste of precious resources. By connecting AWeber with Zapier, you can automatically add subscribers to your email list—no matter where you get their information from. You can also organize contact information any way you like by exporting new AWeber subscribers to your favorite database.

A behavioral dynamic add-on service for AWeber Campaigns that helps you build stronger, more profitable relationships with your subscribers. AWtomator's event driven system lets you automatically trigger segmentation, list moves and AWeber Campaigns based on subscriber behavior so you can deliver the right message to the right person at the right time.
AWtomator lets you:

Trigger segmentation, list moves and AWeber Campaigns based on links clicked, pages visited, videos watched and more.
Set multiple trigger points in your videos (Youtube, Vimeo, Wistia) and create different segments and messaging depending on how much of the video was viewed.
Create genuine scarcity with expiring offer links (both fixed and evergreen).
Build your lists by importing leads from Facebook Lead Ads and Twitter LeadGen Cards automatically.
Integrate with third party systems to automatically add new subscribers (or segment existing ones) when they register for webinars, buy products and more.
JVZoo integration that lets you automatically add new subscribers (or segment existing ones) when they buy a product that you own or have referred as an affiliate.
Save money by automatically deleting all the unsubscribes on your lists.
Reorganise your lists at will with manual event processing.
Export lists of subscribers who have triggered an event for use in Facebook retargeting or custom audiences.
Take action when a subscriber stops engaging with your emails, videos or web pages (before they wreck your deliverability).
AWtomator is a secure cloud-based service, so there is nothing to download or install, and automatic updates mean you get new features the moment they are released. It is 100% AWeber compliant and works via any web browser on Windows, Mac, Linux and even tablets or mobile devices, so you just connect AWtomator to your AWeber account and away you go.

EarlyParrot is a referral marketing platform that enables online businesses to amplify their lead generation via referral capabilities. By using EarlyParrot, businesses can have a fully customisable referral program, without having to put in time and effort to build it. With zero upfront cost and zero changes to marketing and sales, businesses can now tap into referral marketing without having to divert their focus from what they do best.
Through a referral, campaign businesses can lower the cost of acquisition, increase customer engagement, improve brand awareness and decrease churn rate. Initial feedback from our users shows that businesses who opt to reward their referrers experience a sense of community by their users who get engaged by the referral program and happy with the rewards they received.

GoToMeeting is a service where you can show your screen and work face to face with video conferencing. This can be a great tool to setup a face to face meeting from all around the globe. With the AWeber integration through Zapier, you can benefit from GoToMeeting by capturing subscribers who attend a meeting.

The AWeber integration with GoToMeeting through Zapier allows you to have subscribers added to your AWeber mailing list when they attend your meeting.

Integromat is the fully-loaded integration tool that connects your online apps/services to automate your work. Simply drag and drop your apps together to create powerful integrations.

With direct support for hundreds of apps and services, Integromat will automate processes that you currently handle manually. It is not only capable of connecting apps but can also transfer and transform data. It works 24 hours a day, seven days a week and does not require your intervention. Simply set Integromat to do what you want and let it work for you. Save your time!

Connect AWeber with Pipedrive, Copper, HubSpot, Salesforce, Nimble, Zoho and more for an automatic 2-way sync. Manage your Subscriber data real-time. Setup workflows, save time and automate your data.

PieSync's AWeber integration seamlessly connects with your existing CRMs, Support tool, Accounting tool without any developer experience needed. It is easy to set up and helps you build your business by increasing productivity. A 2-way contact integration will decrease data errors and ensure that you and your team will have access to the most up to date contact information at any time.

What can you do? Sync new and historical subscribers two-way and real-time with your favourite applications and dramatically decrease manual errors to align your customers and leads profiles at all times to create a 360° overview in your different platforms. Create workflows based on tags, subscribed, unsubscribed or any other value to drive opportunities and close deals faster by using data from different platforms. * Use PieSync to solidify data syncs in the rest of your app stack.
Key Benefits Share accurate contact information across your marketing, sales and customer service platforms. No more import/export of your subscriber data. Save time on data entries, prevent manual errors and focus on what matters. Sync AWeber statuses Assign Leads and Customers to different lists in AWeber to create better value.
Key Features Easy: Simple 4 step process to achieve a full 2-way sync and PieSync will do all the work for you. Flexible: Integrate AWeber with over 160+ applications and we're adding one new application every Wednesday. Powerful: 2-way syncing technology is fundamentally different from integrations that rely on a trigger-action principle. PieSync processes not only new but also existing contacts and looks at the e-mail address to smart match contacts. This is crucial to avoid duplicates from syncing over. Filters & Mapping: Rich filters and customizable field mapping give you full control over how the sync will run in both directions. All data of contacts will be intelligently matched merged so you end up with richer data
Conclusion
Your mass email productivity is such a focal point in every email marketing campaign. Therefore, in terms of productivity and for several compelling reasons here are the list of reasons why you should invest on these productivity tools.

Diagnostic potential. Email plays a role in almost everything we do, which makes it perfect for understanding how we work at a high level. For example, nearly every project you've ever started and every client you've ever spoken with had some kind of link to email, so you could feasibly use email volume as a gauge for your workload—and track down the items hogging your time.
Sheer volume. The sheer number of emails you send and receive per day can't be ignored. You may not realize it, but you spend at least a few hours of your 8-hour day checking, reading, drafting, sending, and managing emails, ultimately accounting for an unprecedented percentage of your time. This sets the stage for a massive productivity ripple effect; saving just 30 seconds of time per email, when you send 120 emails per day, can result in a net time savings of 1 hour per day.
Distractions. Whenever you get distracted, it takes 23 minutes for your focus to fully recover, and email is a medium ripe with distraction potential. If you're the type of person who keeps an email tab open at all times, you're probably getting pulled away from your most important projects whenever a new email comes in. It may not seem like a big deal, but it can eventually have a massive impact on your ability to complete projects in a timely manner.
That said, the right email productivity tools can help you better understand the impact of your mass email campaigns and identify the areas that need improvement.